Human Resource Development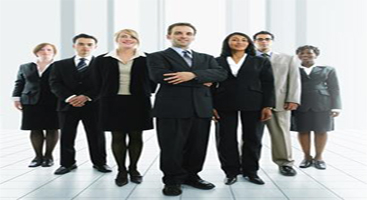 It is important to consider carrying out a thorough job analysis to determine the level of skills, technical abilities, competencies and flexibility of the employee required.

Human resources is an increasingly broadening term with which an organization describes the combination of traditionally administrative personnel functions with acquisition and application of skills, knowledge and experience, Employee Relations and resource planning at various levels, the field draws upon concepts developed in Industrial/Organizational Psychology and System Theory.
At this point it is important to consider both the internal and external factors that can have an effect on the recruitment of employees. The external factors are the powers of the organization and include issues such as current and future trends of the labor market such as skills, education level and government investment into industries etc. On the other hand internal influences are easier to control, predict and monitor, for example management styles and organizational culture.

Trai

n

i

n

g Need Asse

ss

me

n

t & HR Plan De

v

el

o

p

m

e

n

t




Or

g

a

n

izati

on

al De

v

el

o

p

m

en

t & Restr

u

c

tu

ri

n

g




J

o

b A

n

al

y

sis / Descri

p

ti

on

s/ De

v

el

op

m

en

t




Perf

or

m

a

nc

e A

pp

raisal &

I

m

p

r

ove

me

n

t Pla

n

s




Staff De

v

el

op

me

n

t & S

u

c

c

essi

o

n Pla

n

s




Recr

u

i

t

me

n

t Pr

o

cess Pla

n

n

i

n

g




C

o

m

p

etiti

v

e R

e

m

un

erati

o

n

S

y

stem




De

v

el

o

p

m

e

n

t

o

f Salary S

c

he

m

es